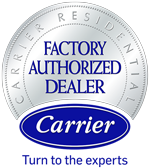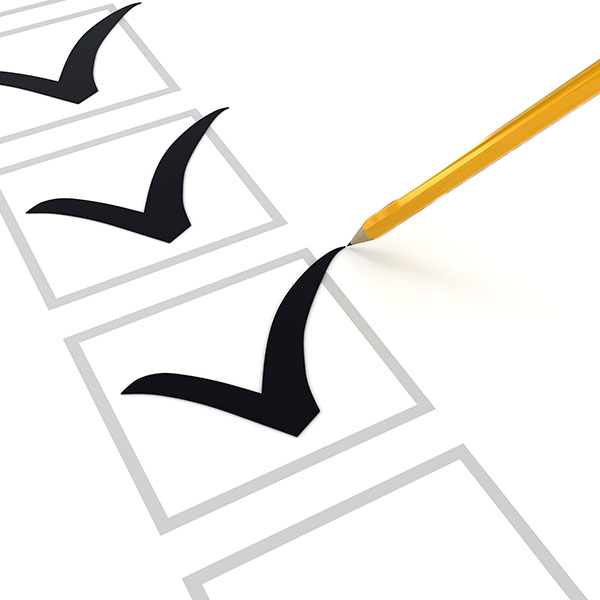 At Mann Heating & Air Conditioning, Inc. we strive for 100% satisfaction in everything we do. We value your opinion and invite you to tell us and others about your experience with us. Please take a few moments to tell us what you think by leaving us a review here on our website or on any of these popular review sites or social networks.
Read what other customers have said about us.

All trademarks or brands on this page are registered by their respective owner and are not affiliated with our company, nor do they endorse or sponsor our products or services.
Reviews of
Mann Heating & Air Conditioning, Inc.
(Based on 15 rated reviews)
29-Jun-2022
Product or service reviewed: AC Repair
My AC stopped working today. I called Manns upon a friends recommendation. The woman who answered the phone was very polite, efficient, and up front about pricing. She had a technician at my home in a little over an hour! The technician Bryan was very knowledgable, personable, and also up front about pricing. I have an older AC unit. Bryan diagnosed the problem and repaired it. All while he was explaining to me what he was doing and why. I appreciated this. The last service I called for AC repair tried to sell me a new AC unit and a furnace because my AC unit was old! They wanted me to spend thousands. I am very thankful I called Manns today. Their prices are fair, theyre knowledgable and most importantly theyre honest and kind! I highly recommend Manns and I am sure there are other customers that feel the same way! They totally hit it out of the park today! Way to go Manns! Home run!
10-Nov-2021
Product or service reviewed: Had my system with them since 1997, new second floor AC and hot water heater since 5/2021
Been a customer since 1997 and I wouldnt even think of going somewhere else. Prompt service and extremely reasonable prices.
20-Aug-2021
Product or service reviewed: Carrier Boiler
A friend of mine recommended Mann to me when my boiler quit. Luckily, it was in the spring, and I had the 'luxury of being able to do my homework and research before selecting a plumber to do the replacement. I got prices from about 5 different companies, including PSE&G. One was as outrageous as the next in terms of cost and labor. I complained to a friend who suggested I call Mann. My husband and I are so happy we did! Aside from providing a great price for the boiler and labor, they were tidy, efficient, and thorough! They removed our gigantic old boiler and replaced it with a more efficient unit that was the perfect size for our home. Bryan was a joy and his team was wonderful. I recommend them highly - if I could give more than 5 stars, I WOULD! Thanks, guys!
05-Aug-2021
Product or service reviewed: Carrier HVAC
I had the pleasure of working with Bryan on my products and service. I have to say he was such an amazing help. As a first time home buyer, the was and unforeseen expense and with my limited knowledge, he made sure to effective answer my million questions. He definitely set the bar with his amazing customer service by not only providing options according to my wants and needs, but he even answered my call on his day off. The professionalism and friendliness of the staff is something I have to commend. I highly recommend Mann's company but specifically Bryan. I really truly appreciate all your help Bryan! Thank you!
Crystal L.
East Brunswick NJ
23-Jun-2021
Product or service reviewed: Central Air & Heating
Wonderful service & professionalism. During emergency- prompt & courteous. Work tirelessly until issues are resolved. When issue is simple service is fast and pricing is fair.
31-Oct-2020
Product or service reviewed: Central air unit
My husband and I first were recommended Mann Heating and Air,they installed our central air and couldn't have been more pleased!! We have been using them for decades,first with Mr. Mann and then Vinnie and still to this day!! They come as quickly as they can,come when they say and treat their customers as family!! Also they do an amazing job cleaning up!! Anyone who hires them for service will not be disappointed!! Finally their prices are very affordable!! Love Them!!
11-Aug-2020
Product or service reviewed: Tankless boiler and AC mini split system
I can only say they are the best. They can install anything and fix anything. They are honest and reasonable and they are all about customer service. Thank you Vinnie and Mustasa
Erin VanderBerg
Ocean Grove
10-Aug-2020
Product or service reviewed: Air Conditioner & Furnance
I would like to take this time to let any potential customer know of the superb service I have had over the last 31 years from Mann's Heating and Air Conditioning. My husband and I had our 1st air conditioning unit installed in 1989. The second one in 2017 along with a new furnace and water heater. Through out all these years I have experienced excellent service and could not be happier. Mann's has always been there for me whenever there was a problem that needed to be fixed. The technicians, Vinny, Eric, Orlando, Mostafa and Mr Mann (who sold us our 1st unit in 1989) to name a few are all extremely professional, knowledge, courteous and reliable. This also includes the wonderful office staff I have spoken with as well. All have gone above and beyond to maintain excellent customer service. After all these years they feel like family to me and I can't be happier. Mann's Heating and Air Conditioning is a wonderful honest company and they come highly recommended.
20-Jul-2020
Product or service reviewed: AC
AC stopped working and after calling a few places Mann's was the only company that could come out the same day to fix our problem and have our AC up and running. Highly recommend!
German Roman
Piscataway NJ
09-Jul-2020
Product or service reviewed: Service and product
10 years ago Mann heating & air conditioning replaced both units. I have been the most satisfied customer. Staff and technicians professional . Hope too be serviced by them for the next 10 years +. Sara Zelm
08-Jul-2020
Product or service reviewed: Repair of Air Conditioner Compressor Unit
Our central air compressor unit stopped running on July 4th. The temperature forecast was 90+ degrees for the entire week. We called Mann Heating and Air Conditioning on a holiday and was able to reach a live voice. Vinny Mann, the owner, came to my house on the same day to assess the problem. He was able to get the unit to run through the weekend, and replaced the faulty fan motor on Monday when the part became available. I don't know too many companies who provide such timely service, especially on a holiday. Vinny was very professional and a gentleman. This was the first time I called Mann Heating for service. Vinnie has a new customer for life! Thanks for the great service!
24-Jun-2020
Product or service reviewed: Cleaning of the duck ,there were horrible and how great job the did
I had Mann heat air conditioner clean the ducks The workers are very trained and , on doing a MANIFICENT jobs . I bough and had installed new air last year ,but didn't have a ducks clean . Very sorry I didn't know I have to do.that. But this year's had done what a difference it make ,I don't have all this dusting everyday My house in clean off dust . The workers are very responsible and honest ,clan after themselves . I was very impress . From now on I will always use Mann Fair prices and outstanding performance in works. Thanks . I had bought and have installed air conditioner and a gas boiler. Absolutely very good prices b. Thanks for your services Virginia virginiaresetar@gmail.com
Bob,
This letter is way long overdue. In fact, I should have written it to you in 1977 when we bought our first Carrier air conditioning system from you.
I remember that you visited our home with me while it was still under construction and offered valuable tips for the design of an efficient heating and cooling system. Throughout those many years your company has never failed to respond to any minor maintenance problems, and both Judy and I have never hesitated to recommend your company to our friends and neighbors.
Your company has proven itself to be most reliable over more than 27 years. You provided my family with more than just the comfort offered by Carrier products, you and your team have treated us like we were part of your family. That is priceless.
Sincerely,
Vinny Mann was recommended by our very discerning neighbor. Our neighbor received a reasonable price and was pleased with the service done with the installation of his AC and furnace (which were installed on separate dates.) Our AC finally quit after more than 30+ years of service. We decided that since the AC unit needed to be replaced, it would be more cost-effective in the long run to replace the furnace as well. We received 5 estimates from well-known (and not so well-known) contractors who provided a price range from $12K to $5K for the work. Although Vinny was mid-range, we picked him because of the following: (1) he worked with us on getting the best price for the models/combo units we wanted (but you need to do research too,) (2) he had the best deal on financing, (3) he was very knowledgeable about the installation, models, rebates, etc. and he took the time and patience to explain them. He spoke plainly, was polished and carried himself very professionally.
The installation took several hours. There were 3 workers that came early that day. They laid out floor protectors to avoid damage to our hardwood floors. They replaced items that needed to be up to code as required. They cleaned up when they were done and took away the old unit and other rubbish. The guys were pleasant, worked quickly and answered my questions on what does this do or that do.
We failed the initial city inspection because the inspector wanted a secondary drain installed (even though there is a primary drain and a pump was installed.) Nevertheless, I reached out to Vinny to remedy the matter and Orlando came a few days later to fix the issue. We cleared inspection as a few days later.
We are pleased with our furnace. This winter has been horrible but our heating bill was LOWER than previous years (and the indoor temp is kept at a constant 70 degrees all day.) I can't wait for summer so we can use the AC to see how it performs. On second thought, I can't wait for summer. period.
I can't recommend Mann's Heating & Air Conditioning highly enough. I live in a very old house, with oil heat and hot water with radiators throughout. Our bills were astronomical and our radiators were noisy/hissing and provided inconsistent heat (we used to say our house sounded like Chitty Chitty Bang Bang at night!) We really didn't think we had any options until we met with Vinny Mann. He outlined a plan to switch us over from oil to gas heat and from steam to hot water. We purchased the combo boiler/hot water heater that automatically heats the hot water while it's heating the house. To say this was the best investment we ever made would be an understatement!! We are so happy with our new system. It's quiet, consistent and most important 100 times cheaper than what we were paying for oil! If you have a heating/air conditioning problem you are looking to solve, don't hesitate and reach reach out to the Mann's. You won't be disppointed!