If you're looking for AC services in Central NJ, look no further than Mann Heating & Air Conditioning. Our experienced technicians are highly qualified and knowledgeable about all types of air conditioning systems, including split systems, ductless systems, heat pumps and more. We understand how important it is to have a functioning air conditioning system and we are dedicated to providing fast, reliable and efficient service. Our technicians are equipped with the tools and skills necessary to install, repair, and maintain your system. Contact us today to learn more about our AC services!
Our AC Services
At Mann Heating & Air Conditioning, we provide comprehensive AC services for your home or business. Our experienced technicians will install your air conditioning system with precision and accuracy. To ensure the best possible outcome, we carefully assess your needs and provide recommendations on the best system to meet those needs. We then complete a full system installation, and conduct follow-up services to make sure your system is working properly. With our superb attention to detail, you can rest assured that your AC system will be installed with the utmost care.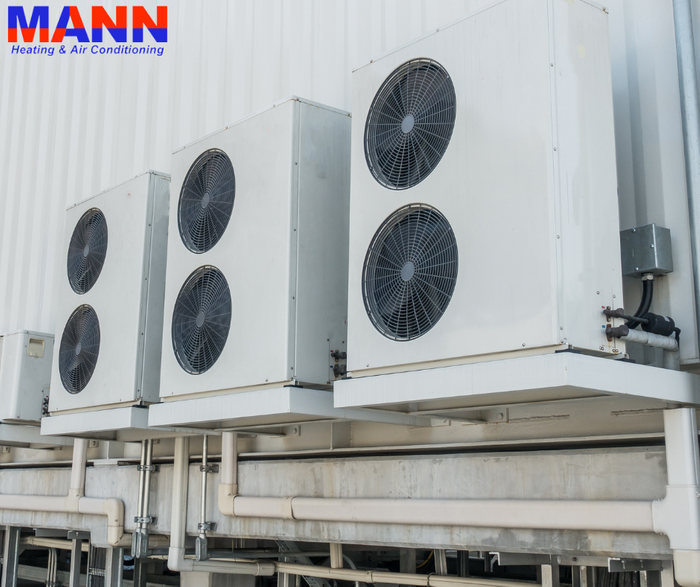 Top Rated Local AC Services
For years, Mann's Heating & Air Conditioning has been providing top-notch and dependable air conditioning services to the people of New Jersey. With New Jersey's hot and humid weather, air conditioning is an absolute must for homes and businesses alike. Our team of experienced and certified technicians are highly trained to provide all types of AC services to our customers. Trust us to keep your air conditioning system running smoothly and efficiently all year round.
Full View Of Our AC Services
Here's a brief overview of the comprehensive AC services we offer:

At Mann Heating & Air Conditioning, we understand that air conditioning installation is no small task. That's why our expert AC installation services are designed to work with each client's unique needs, preferences, and budget. We strive to ensure that the installation process is as smooth as possible and that the end result is optimal. With our professional team of experts, you can rest assured that your home or business will be equipped with the perfect air conditioning system.

If you're having trouble with your AC, our AC repair services can help. Our experienced technicians are able to quickly and reliably diagnose and repair any issues you may have, so you can rest assured that your air conditioning unit will work optimally. Don't hesitate to reach out for our AC repair services – we guarantee a suitable solution to get your AC unit functioning correctly.

AC Maintenance
Regular AC maintenance is an essential part of keeping your air conditioning unit functioning well for years and improving energy efficiency. Our team of professionals can create personalized maintenance plans tailored to meet your specific AC services needs. With regular maintenance, you can prevent costly breakdowns and enjoy the benefits of an AC unit in top condition. Contact us today for more information on how we can help you maintain your air conditioning unit.

Mini Split Systems
If you're looking for an effective AC solution for a smaller space like a guest house, workshop, or addition, we've got you covered. Our team has the experience and expertise in installing and repairing mini-split systems to keep you cool and comfortable all year round. Our AC services provide the reliable and efficient cooling solution you need to stay comfortable no matter the season.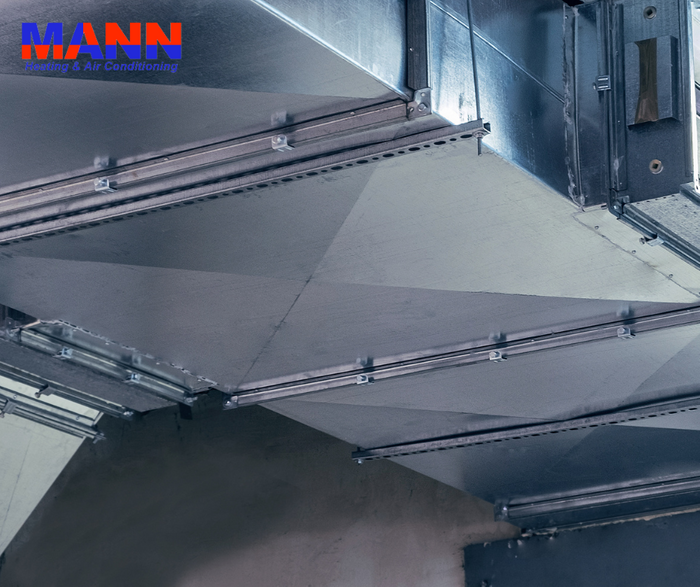 Our AC Repair Services
If your AC unit isn't working right, don't delay - call Mann Heating & Air Conditioning for expert AC services. Our experienced technicians can take care of any issue, from basic repairs to major replacements. We specialize in diagnosing, fixing, and replacing all kinds of air conditioners, including central air conditioners. Plus, with our extensive experience, you can trust us to get the job done right the first time.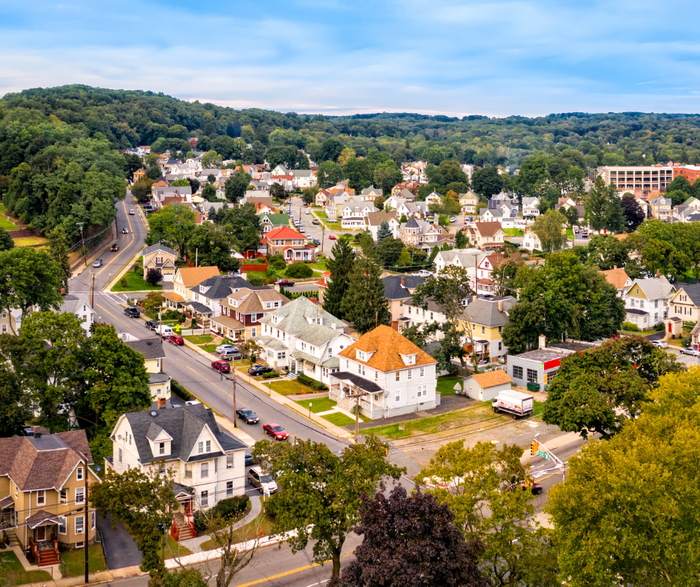 Service Areas
Mann Heating and Air Conditioning is a family owned and operated business that has been providing quality heating and cooling services since 1985. They specialize in residential and commercial heating and air conditioning repairs, installations, and maintenance. They provide services all throughout New Jersey, with notable service areas including:
AC Services in Union
AC Services in Somerset
AC Services in Perth Amboy
Our Maintenance Services
At Mann Heating & Air Conditioning, we understand that regular maintenance is essential in keeping your AC running efficiently and extending its lifespan. That's why our team offers comprehensive maintenance services, including filter replacement, coil cleaning, thermostat calibration, and more. Additionally, we provide maintenance tune-ups to help prevent future problems with your system. With our quality AC services, we are dedicated to providing the best service and solutions to meet your needs. Give us a call today to learn more about our AC and heating installation and repair services in Central NJ!
Experts You Can Trust
If you're looking for a reputable company that has been providing exceptional services to the residents and businesses of Florida for years, turn to Mann's Heating & Air Conditioning. We pride ourselves on our commitment to quality, reliability, and excellent customer service.
Comprehensive Services
At Mann's Heating & Air Conditioning, we offer a range of air conditioning services such as installation, repair, maintenance, and mini-split systems. Their comprehensive services cater to the individual needs of each client, ensuring that all your air conditioning needs are met.
Quality Workmanship
Mann's Heating & Air Conditioning is committed to delivering superior workmanship on every job. They use the highest quality materials and tools to ensure that every project is completed to the highest standard, ensuring long-lasting and reliable results.
Customer Satisfaction
Mann's Heating & Air Conditioning is passionate about making sure their clients are satisfied with our word. We put the needs of their clients first and always ensure their services are tailored to meet unique requirements, preferences, and budgets. To prove it, we offer a 100% satisfaction guarantee, giving clients peace of mind knowing they're working with a reliable and trustworthy company.
Affordable Pricing
Mann's Heating & Air Conditioning offers affordable pricing options that cater to every budget. To tailor to our community, we offer financing options to help clients get the services they need without breaking the bank and adding additional stress.
At Mann's Heating & Air Conditioning, we understand that when it comes to AC services, you need a team of highly qualified and experienced technicians to get the job done right. That's why our team of professionals are committed to providing excellent customer service, quality workmanship, and competitive pricing. Don't hesitate to get a quote with us and receive a free quote today! Our team is here to provide you with the best AC services that will meet all of your needs with efficiency, care, and respect.