Water Heater Installation & Repair Services

Are you in need of reliable and efficient water heater installation services? Look no further than Mann Heating & Air Conditioning, your trusted HVAC experts in Central NJ. We specialize in providing top-notch water heater solutions for both residential and commercial customers. With our experienced technicians and dedication to customer satisfaction, you can trust us to handle all your hot water repair needs. Call us today for more information or if you are interested in getting started today!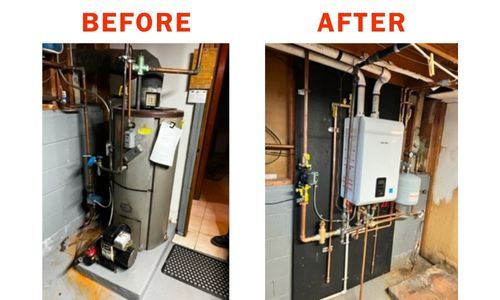 Water Heater Installation Services
At Mann Heating & Air Conditioning, we offer comprehensive water heater installation services tailored to meet your specific requirements. Our skilled technicians are proficient in installing various types of water heaters, from tankless to traditional models. Rest assured that we prioritize safety and adhere to all necessary protocols during the installation process. Additionally, we can guide you in selecting an energy-efficient model that matches your hot water needs, saving you both energy and money.

Water Heater Repair Services
If your water heater is experiencing issues or has broken down completely, our team of experts is here to help. We specialize in hot water repair services and possess the knowledge and skills to diagnose and efficiently address any problems your water heater may be facing. By addressing issues promptly, we can prevent them from escalating into more significant concerns, ensuring the longevity and optimal performance of your system.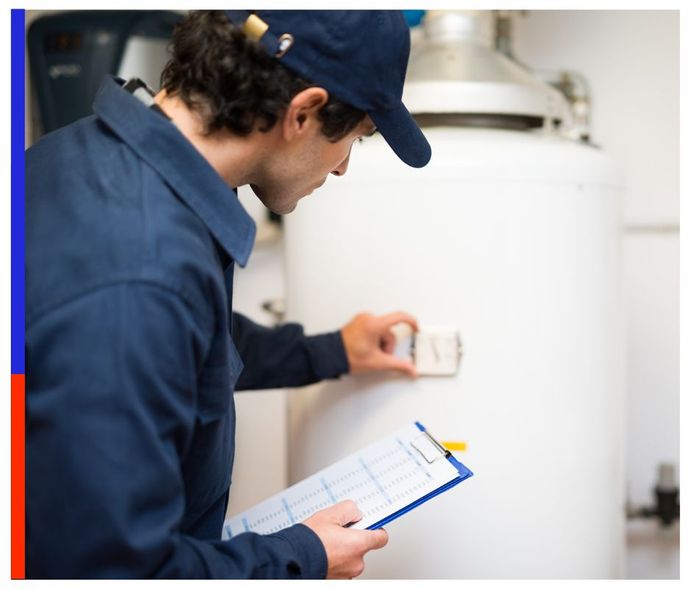 Water Heater Maintenance Services
Regular maintenance is key to ensuring your water heater operates at peak efficiency and avoiding costly repairs. Our dedicated technicians offer preventive maintenance services to proactively identify potential problems and ensure your water heater functions flawlessly. With our thorough inspections and maintenance procedures, you can trust that your system will continue to provide you with reliable hot water.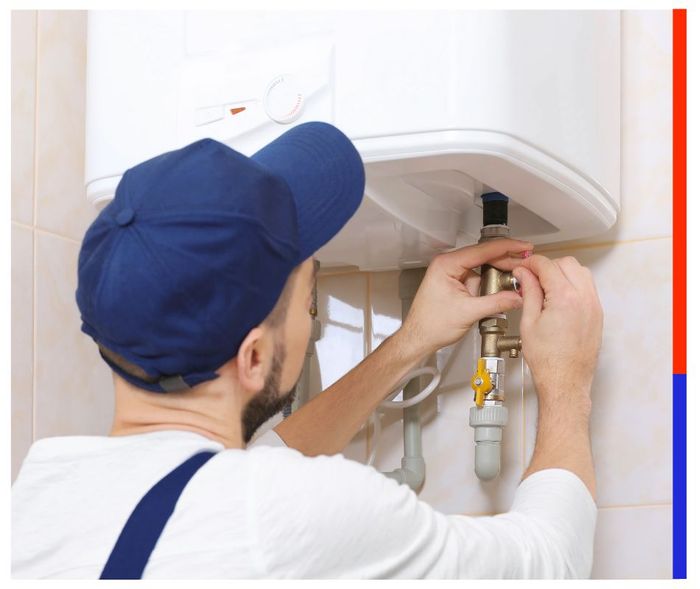 Trust Our Team for The Task
When it comes to your water heater installation and repair needs, you can trust the experienced professionals at Mann Heating & Air Conditioning. With decades worth of industry expertise, we are a family-owned and operated HVAC company committed to delivering exceptional service. As a Carrier® Factory Authorized Dealer, we provide high-quality products and offer free estimates on all new installations. Our 24/7 emergency heating services guarantee that we're here for you whenever you need assistance.
Mann Heating & Air Conditioning is your go-to HVAC contractor for water heater installation and repair services in Central NJ. Trust our skilled technicians to handle all your hot water repair needs efficiently and effectively. Contact us today to experience our exceptional services firsthand.